Insects, Spider, ant pest control
RED ANT PEST CONTROL & SPIDER PEST CONTROL
Our local, highly-trained services specialists have been specially trained to provide you with the best possible Spider Pest control, Ant Pest Control & Insect Pest Control tailored to your property.Ant pest Control near me
ODOURLESS SPRAY TREATMENT
Our certified specialists do an odourless spray treatment targeted to eliminate all ant and spider species. They can solve the problem quickly, while keeping your family and pets safe. At Ultra Pest Control, we will do all that we can to make sure that by doing ant pest control and spider pest control ants and spiders are gone from around your property and that they don't come back! The results can be seen in 3-4 days time. 
SERVICE TIME APPROX 30 MINUTES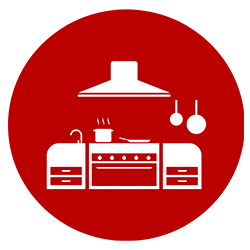 NO NEED TO EMPTY YOUR KITCHEN
SAFE FOR CHILDREN,PETS AND THE ENVIRONMENT
Yearly Service comes with yearlong protection assurance.
Our society has been working with Ultra Pest control for more than 10 years.They have always given prompt service and used good quality products. We believe this partnership will last for a very long time. Mr. Kesarvani
I reached out to ULTRA PEST CONTROL for Odourless Gel Treatment due to their reputation of prompt and quality service offered to a close circle of friends. The team did not disappoint me and very happy to say with their professional service rendered at my residence. Sukumaran Nair
Our Bldg Birla centurion Worli and Birla Aurora has been working with Ultra Pest control for more than 5 years.They have always given prompt service and used good quality products. Rahul upadhyay
Our society has been utilising the services of UltraPest Control for the past 10 years and the experience has been very satisfying.The employees are prompt in responding to calls in case of any specific complaint and they also chart out the programme of society pest control well in advance.The company will flourish if they keep the existing standard of services.Pandemic did not deter the company from providing their services which helped the society in maintaining sanitised premises. Our wish is to obtain their services for as long as possible. Adv.Sanjay Joshi
My 4 Societies have been utilizing the services of Ultra Pest Control for the last 6 years and we are very Satisfied.They give us service on Sundays also.Their staff & technicians are always very courteous. Recently they also did Sanitization services for the Societies following all the protocols. Leena Upadhyay
We have been taking Pest Control Services from Ultra Pest Control for the last 5 years. We had tremendous problem of Rats & Termites previously in our Warehouse. Because of their expertise, the problem is fully under control now. Shoppers Stop. Mr.Kamal Gangwal
To whomsoever it may concern
Our Society has been associated with M/s Ultra Pest Control for a long period i.e since 2018. We appreciate their quality of service.
Their team is professional and very prompt in providing the services. Even during Covid-19 pandemic they have been very effective in their sanitization services. Particularly, the Ultra Pest Control team is receptive, responds promptly to their client's requirements and provides solution based services. Eraiyoli Sankaran
Ant pest Control near me, ant control in home